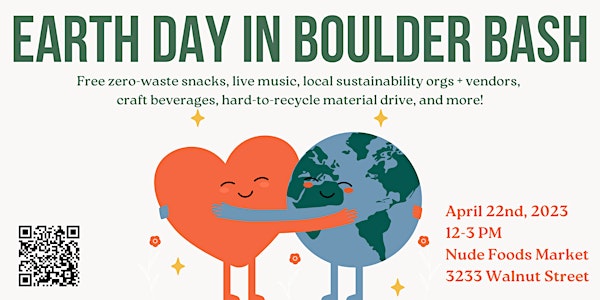 It's Earth Day 2023 and we are celebrating BIG TIME! There is soooooo much to love about our gorgeous planet and so many amazing amazing organizations and companies loving on our earth to connect with!
The celebration will take place from 12-3pm at Nude Foods Market, Boulder's first zero waste grocery store! You can expect:
⭐ Free zero-waste snacks and local, plant-based vendors!
⭐ Local sustainability orgs to learn from and connect with, perfect for all ages!
⭐ Live music by John Brewster + hard to recycle materials drive!
Ticket options (optional):
A) Buy a ticket for $10 and receive $15 to spend at Nude Foods Market on the day of the event!
B) Register ahead for free!
We encourage folks to get out and volunteer in the morning with your favorite local environmental group, (plant a tree, pick up litter – you get the idea) then gather at noon to celebrate, eat, and learn.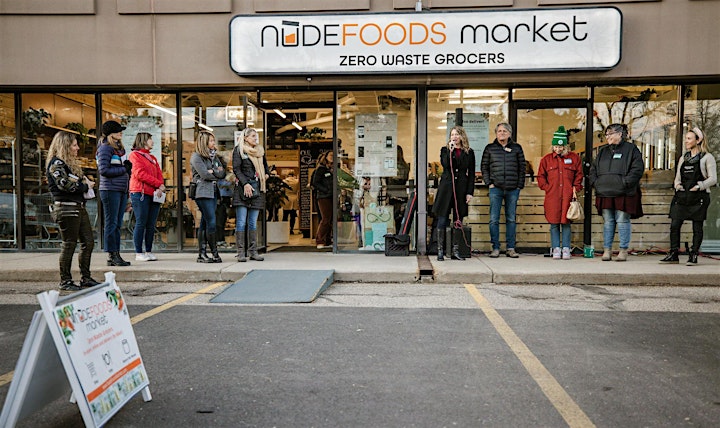 Nude Foods Market is Colorado's first zero waste grocery store, with a storefront in Boulder and delivery by electric vehicle to Denver, Louisville, Lafayette, and other surrounding areas. As a full service grocer, Nude Foods carries everything from prepared meals and produce, cleaning and beauty products to school-friendly snacks and general groceries. All products are packaged in returnable, reusable containers that customers bring back for us to wash, sanitize, refill and put back into circulation. Plus, we are 99% percent vegan!