Description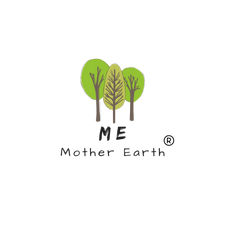 Double Edge Safety Razor By ME Mother Earth
Silver
Achieve a smooth shave without nicking the environment with this Double Edge Safety Razor. Traditional plastic razors are virtually impossible to recycle and end up in our landfills and oceans. Switch up your shaving routine with these sustainable safety razors so you'll never have to worry about buying another plastic razor again. Made from a gorgeous and smooth bamboo handle, these look like a piece of décor in any bathroom. Just replace your blades when they become dull!
Set includes one safety razor, natural cotton travel pouch & 10 double edge razor blades.
Need more blades? Replacement Stainless Steel Safety Razor Blades are available! 
Care & How To Use:
1. Unscrew handle from the two-part head.
2. Insert new blade into the razor head & screw to reattach the handle securely.
3. Moisten the shaving area using shaving oil or a solid shave bar.
4. Holding the handle at a shallow angle to your skin, shave with light pressure in the direction of hair growth.
5. Moisturize & Enjoy the smoothness!
To clean, carefully remove the blade and wash the razor with soap. This reduces the risk of infection and irritation on your next shave. Once your blades have reached end of life, dispose of them safely in a metal recycling bin!
Blades should be replaced after 5-6 uses.
Materials: Copper Alloy & Zinc Razor